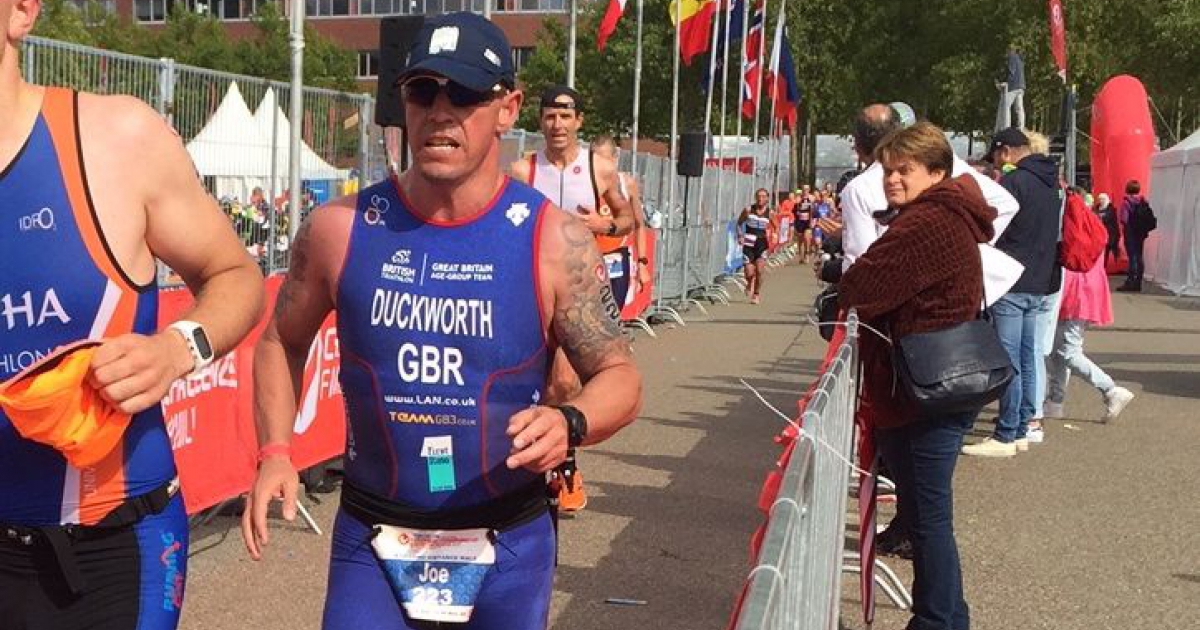 ETU European Long Course Championships 2017
I didn't blog about the Ironman UK race simply because we had so many athletes at IMTC racing for the first time and doing exceptionally well, I felt the right thing to do was to simply let them enjoy the day and thier success. But my race, considering it was a bonus being there thanks to Dave Tomlinson of Lantec agreeing to pay the entry fee and the fact that it was only 4 weeks after a PB race at the Lakesman went pretty damn well. In the shortest race report ever, I had a PB race with a finishing time of 10:06 which included a PB run of 3:11. I finished third in the 45/49 Catagory and was really pleased for Marc Laithwaite and his supurb performance to win the Category. As usual all the guys who I know and respect smashed the crap out of the race, Brian Fogarty, Tony and Dave Cullen, Lewis Eccleston all having amazing days and rightly so. These guys live and breathe the sport and deserve all the success they get. So for those who are going, a massive good luck on the Big Island next month. A special mention has to go to my good pal Graham Rands who had a storming day coming in just 5 minutes behind me. We had, had a bit of fun leading up to the race and had both agreed this would come down to a running race between us on the day. Graham is basically a fish so was well up on me after the swim, we both biked the same time and I had to run a PB marathon to catch him 3 miles from the end. So please don't do another one Graham I'm too old to keep doing that to myself!! The third place in category got me a place on the Big Island which I had to turn down as I had committed to race for GB at the ETU Long Course Championships in Almere Holland.
Well one thing is for certain, the weather on the day of the race was typically British as was the Weerwater where the swim took place. Believe it or not the lake had a mowing boat on it that goes round on a regular basis mowing the weed. That said if weed grows so well in a lake you can be pretty sure that it is clean. so in the pouring rain 600 athletes lined up in a choppy clear lake awaiting the the start of the oldest long course triathlon in Europe.
If you ever race in an event that is billed as a final or championship, you can be assured of a couple of things. Firstly, if will be mega competitive and secondly the swim will be brutal. Almere was no different. Arms, legs, feet and elbows all become lethal weapons, twin this with the first turn being only 300m into the race, and me not being able to swim away from the pack due to my lack of swimming prowess, and there was only one thing going to happen, a fight. The first turn was a case of please don't drown me!!! however, after that the swim, apart from the odd lump of weed, was very pleasent. I had a back injury leading up to the race that I was managing and this reared its head with about half a mile to go, but it wasn't anything to write home about and I've certainly felt a lot worse during races. I was out in 1:11. This is going to change over winter as I have plans in place to get this time down significantly.
A nice quick T1 and onto a very wet and windy but flat 112 mile bike course. When I say flat I mean exactly that. Almere is the flattest bike course I have ever ridden. On the face of it this sounds great. Get tucked in get up to your race power and crack on. But if you choose to do this race don't be fooled. The bike is super windy, pretty technical and ridden on narrow cycle lanes. Add to this slippery surfaces, rain and cold and you get a bit of the picture. All this said, I was cracking on feeling pretty good, and making up a lot of places early on in the race. Normalised power of 225 watts was not an issue, and the nutrition was going in nicely. Skip to 30 miles, wind on the back and popping along at 30mph without any problem and the first issue of the day. The Garmin 1000 decided it was too cold, wet and windy and gave up the ghost. Brilliant, I have more issues with gadgets than anyone I know, so much so that I train regularly with them in my back pocket and train to feel, just as well. By the turn round of the first lap the back wasn't feeling the best and I was spending a lot of time stretching it out, all costing time. Riding into the head winds for the next 20 miles didn't help matters either, In fact by the end of the first lap, riding into a head wind in the pouring rain, with a dead garmin and in some pain I was contemplaiting heading back to T2 for an early bath. I haven't dropped out of an Ironman in 16 races, so call it stubborn pride if you like but I certainly wasn't going to do it in a GB kit!!! The second lap was much of the same with the exception of the weather, which picked up somewhat, I would even say so much as it was quite pleasent. The back issues continued, but I thought I would give the run a go for at least 1 of the 7k laps and just see how I felt. I was into T2 with a bike split of 5:01, which considering the back pain and technical issues, I was really happy with.
As with the bike, the run at Almere is flat. It is six 7k laps around Weerwater, and in all honesty it's a really nice course. Add to this the sun coming out to take the chill off, and the odd heavy shower to keep me from getting too hot, and all was well with the world. Oh, and the back was fine, garmin was reading 7:04 minute miles and that was feeling really steady. A mile later still 7:04 and a mile after that still 7:04, in fact all the readings in my Fenix II were the same as when I started. I tried to change the screen but no, gadget issue number two, looks like I'm running to feel now. As I've said many times before, running is my playground, I seem to be really lucky in the way I run after a hard bike. This season I have done a lot of work on this, trying to make it even more of an advantage, my sessions aren't for the faint hearted, but I know one thing for certain, they work!! My plan was simply to give it everything and get after the sub 3 hour marathon time that I'm sure I have in me somewhere, and if I don't manage it then kill myself trying. I wasn't passed on the marathon until a lap and a half from the finish when the machine that is Joe Skipper came past me on has way to a mind boggling 2:40 marathon and an overall time of 7:59, a new course record, simply incredible. My last lap was pure hell, I knew I had ran fast and had, had a look at the way Joe was suffering with a lap to go, I wanted to put that effort into my last lap too, and it hurt, it really hurt.
I crossed the line in a time of 9:23 the second GB finisher of the day and collecting a silver medal in the 45/49 category, missing out on the gold by 3 minutes. Where did I loose all the time, the swim!!! On the bright side I was 15th age grouper over all and ran the fastest age group marathon of the day in 3:02, not bad for an old guy with a bad back and no data to rely on, so a lot of positives.
I was competely spent, Johanna was her usual amazing self, she was just glad the season was over, she basically spent the whole race worrying as she'd seen the build up, and seen the amount of pain management I had gone through in the week leading to the race, she's amazing xx
So what now, well, feet up for a few weeks at least, let the body heal and enjoy the simple stuff, no training regime, just train nice and easy when I feel like it.
Almere was my last race as an IMTC athlete and after 5 amazing years and after self coaching since April, I've decided it's time for me to move on and see how I get on by myself. I've had an amazing season with PB's scattered throughout all my 'A' races this season, I have a few athletes who I have been coaching doing really well, and will continue to do so I'm sure. Additionally, I am looking forward to training with some freinds who have booked on Ironman Frankfurt with me next year, It'll be nice having training partners again, less lonely for sure. There are some exciting times ahead hopefully, and I am working on a couple of projects, so watch this space prior to Christmas!! I have to say a massive thanks to Ian Murphy at IMTC, who has taken me from somebody with dreams to somebody who pretty much has surpassed those dreams, something that I will never forget and will always be greatful for x
As always a massive thanks to all the people who make this possible, Dave and Janet and all the people at Lantec for their continued suport, Graham Billsborough at GB3, Andy and Dave at Summit Physiotherapy for thier amazing work, First Rate Credit Union and all the people who have trained with me and given thier encouragement during what has been a long season with some real difficult times. Finally my girls just for being the amazing people that they are xxx
Till next time Take it easy
Joe D